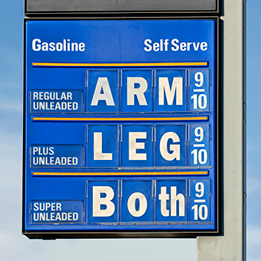 Maybe it's time to go green!   Or perhaps a Motorcycle or Bicycle loan can help ease of the high cost of gas.  Either way our low interest rates for new and used auto loans will put you in the driver's seat with affordable payments.
Loan Type
Financing
Terms
*APR
New Auto
Up to 125% of Kelley Blue Book, including tax & license
Up to 84 months
As low as 5.59%
Used Auto
Up to 125% of Kelley Blue Book, including tax & license
Up to 84 months
As low as 5.59%
Basic Transportation Car
Up to 125% of Kelley Blue Book, including tax & license (must be purchased from a dealership)
Up to 66 months
As low as 4.00%
Older Cars (2017 or older)
Up to 125% of Kelley Blue Book, including tax & license
Up to 60 months
As low as 7.00%
Loan Discounts
You can lower your rates on applicable loans up to 1.00% with the following discounts:

Auto Pay 0.50%: A regularly scheduled electronic payment such as payroll deduction, transfer from your Bay Cities checking or savings, or debit from a checking account at another financial institution.

Gas Saver 0.50%: Purchase of a new or used vehicle with an EPA mileage rating of 30 miles to the gallon highway or more, as established by www.fueleconomy.gov, or an electric vehicle.
*APR = Annual Percentage Rate. Rates are based on your credit profile. Rates above include available discounts. Rates and terms are subject to change without notice.  A down payment may be required based on your overall credit worthiness.

We've partnered with the following dealerships to help make car buying simpler.
Enterprise Car Sales
Purchase a used car through Enterprise and eliminate the haggling and hassles often associated with dealerships.

Cars purchased through Enterprise receive a 1% annual percentage rate discount.
Location:
575 Marina Blvd
San Leandro, CA 94577
(510) 297-0500

Preview their great selection of quality used autos at Enterprise
CarFax
Reduce your risk when buying a used car by running a "background check" through CarFax. Free to you if you finance your car through us.
Kelley Blue Book
Know what it's worth before you make the investment. Kelley Blue Book is the most accepted and trusted vehicle pricing guide in the industry. Contact us to provide you with the Kelley Blue Book value of the car you've had your eye on.
Here's a list of insurance services offered through various partners that will give you financial protection, peace of mind and possibly some cost savings.
Debt Protection
Debt Protection may cancel your loan balance or payments in case of involuntary unemployment, disability or death (Life Plus). Our Life Plus protection covers a range of circumstances which include accidental dismemberment, terminal illness, hospitalization or family medical leave and death of a non-protected dependent.
Automobile Protection Plan
Before purchasing an Automobile Protection Plan or Mechanical Breakdown Insurance from the dealer, check with us for our best rate and terms available.
Guaranty Auto Protection (GAP)
GAP insurance pays your remaining loan balance if your car is totaled and your insurance company doesn't pay your balance in full.
Auto Insurance
You may be able to save money on car insurance. Call
1-888-380-9287 or visit them online for your free quote.
The Products offered:
Are not federally insured
Are not obligations of the Credit Union
Are not guaranteed by the Credit Union
Involve investment risk
If applicable, are being offered by a dual employee who accepts deposits on behalf of the Credit Union and also sells non-deposit investment products on behalf of a third-party broker