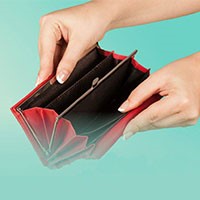 Our Personal or Line of Credit Loans may be used for many purposes, including, taxes, vacation and travel, bill consolidation or for unexpected expenses.
For first time borrowers or those with less than perfect credit our Preferred Personal Loan is the way to go.  In fact it can actually help your credit score!  Budgeting your spending with a Preferred Personal Loan keeps you in control of your monthly payments leaving you with peace of mind!
Our Credit Rebuilder Loan is a great way to repair damaged credit, or make your first loan from $500 to $5000 using your savings account as collateral.  The good news – your loan rate can decrease as your credit score improves!
Loan Type
Maximum Amount
Terms
*APR
Personal / Personal Line of Credit
$35,000
Up to 72 months
As low as 9.50%
Preferred Personal
$5,000
Up to 36 months
As low as 11.50%
Credit Rebuilder
$5,000
Up to 12 months
As low as 11.50%
Overdraft Protection
$35,000
Up to 12 months
As low as 9.50%
Share & Certificate Secured
Amount of Deposit
Share Secured
Up to 5 years
More than 5 years

Certificate Secured
Term of CD

3% above Share rate
4% above Share rate

7.50% Minimum Rate
Loan Discounts
You can lower your rates on applicable loans up to 0.50% with the following discounts:

Auto Pay 0.50%: A regularly scheduled electronic payment such as payroll deduction, transfer from your Bay Cities checking or savings, or debit from a checking account at another financial institution.


*APR – Annual Percentage Rate.  Rates are based on your credit profile. 

Rates above include available discounts.

  Rates are subject to change.
| | |
| --- | --- |
| Debt Protection | Debt Protection may cancel your loan balance or payments in case of involuntary unemployment, disability or death (Life Plus). Our Life Plus protection covers a range of circumstances which include accidental dismemberment, terminal illness, hospitalization or family medical leave and death of a non-protected dependent. |
The Products offered:
Are not federally insured
Are not obligations of the Credit Union
Are not guaranteed by the Credit Union
Involve investment risk
If applicable, are being offered by a dual employee who accepts deposits on behalf of the Credit Union and also sells non-deposit investment products on behalf of a third-party broker